India lives in its small towns. Amid the squalor and narrow lanes exists warmth and hospitality.  Here the neighbors still know each other's families since generations. There is a beautiful element of culture and tradition yet a brush with modernity and a burning zeal to excel. I love to travel, and some of my most memorable vacations have been to smaller cities. While Amritsar, Agra and Dalhousie won my heart last summer, this time it was the turn of the smaller cities of Rajasthan that blew me away.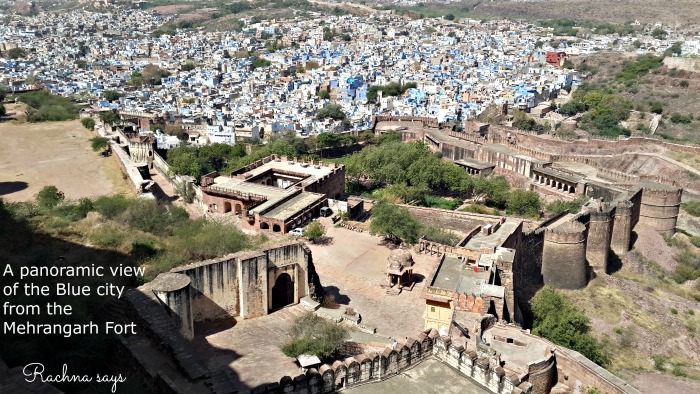 Jodhpur is a small city and the second largest city in Rajasthan. It is also known as 'Blue City' due to the pretty blue color used to paint the traditional houses mostly by Brahmins. These days you will find most people using the red stone, which is quarried in Jodhpur, becoming the material of choice for houses.
Overlooking the city of Jodhpur is the mighty Mehrangarh Fort. Like all forts in Rajasthan, this one is majestic and imposing. A steep incline takes you to the various parts of the palace. Beautiful artifacts, armor, regal attire and objects of daily use are displayed. It has an impressive museum and a museum shop where you can buy curios. You can also get a glimpse of the royal history of the Mughal period and the craft and culture that thrived in India in those days. You get to see a spectacular panoramic view of Jodhpur city from the Fort. Jodhpur belonged to Marwar state. And the fiercely courageous Rajput rulers thwarted all attacks by outsiders valiantly. There was emphasis on art and handicrafts as one gets to see some amazing sculptures, carving and handicrafts displayed from those days.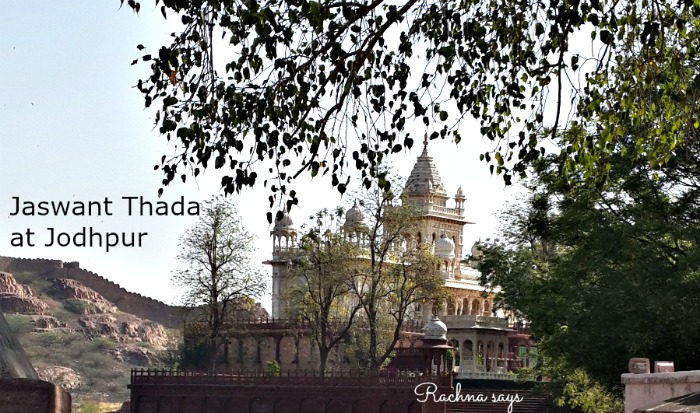 Close by is Jaswant Thada, which has a richly carved cenotaph. A peaceful place, it also offers spectacular views of the Fort and the city.
Since I have kids, I often enjoy staying in homestays. That way I get to explore the local delicacies and can meet with some lovely people who can tell us about their city. This time too we stayed with a lovely elderly couple in their house. They have a large house and even larger hearts. They made us feel completely at home and looked after all our needs. The old couple was a pleasure to be with. Their home was tastefully decorated with antiques, art and the famed Jodhpuri furniture. In addition, the lavish spread prepared at home for dinner had delicacies like a local papad curry, which is made out of lentil papad only made in homes. It was delicious. There was another dry potato preparation, which was excellently spiced with fennel, coriander and cumin. It was simple yet tasty. Keeping the kids in mind, they had made an Italian cheesy pasta dish — spinach cannelloni, which was an instant hit. The other spread was equally good and satisfying. Home food made with love and served with happiness is always unmatched.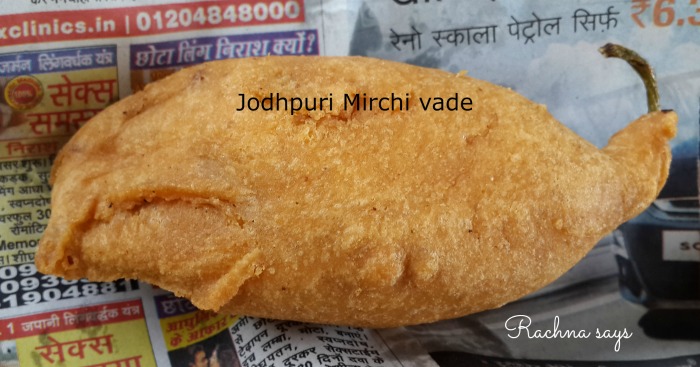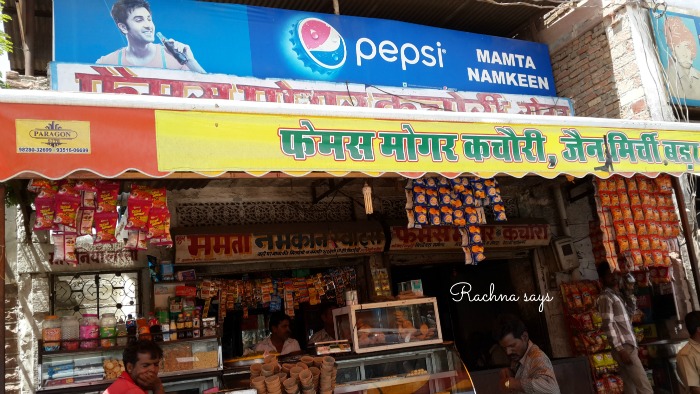 The Jodhpur mirchi vade and mogar kachoris were finger-licking tasty. They were so filling that they sustained us right till early evening. You must not miss having them when you go to Jodhpur.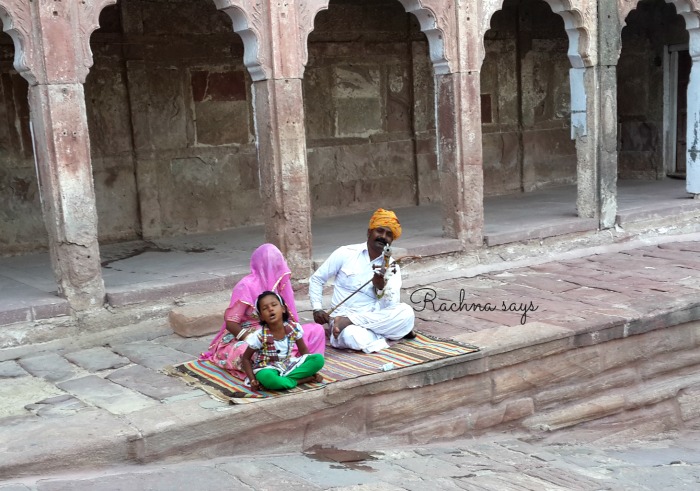 I loved the vibrant attire of the people of Jodhpur. The exuberant pagris of the men and the bright oranges, reds and pinks of the women's ghagra cholis. This was truly a special visit.