Pakoras (fritters) or deep fried stuff of any kind is not really cooked regularly at my home. But once in a while, why not? Especially when I managed to source these plump, light green, non-spicy chillies just perfect for mirchi bhajiyas (chilli fritters). You can pretty much stuff any filling in these chillies, dip them in a batter and deep fry and they are gorgeous.
I have eaten a potato filling, the spicy dal (lentil filling) earlier but it was for the first time that I had a sesame seed filling when my mum-in-law made them. So well this is her recipe with some tweaks of my own. This is very mildly spicy and goes great with masala chai or beer.
Here is the recipe:
Makes 8 bhajiyas 
Preparation time: 20 minutes
Cooking time: Deep frying time about 7-8 minutes per batch of 2-3 chillies
Ingredients:
250. gm long, light green chillies (washed and dried)
75 gms. white sesame seeds lightly roasted
2 tbsp. flax seeds lightly roasted (optional)
2 tsp. coriander powder
2 tsp. chilly powder
salt to taste
5-6 tbsp. tamarind paste
For the batter:
1 cup besan (gram flour)
1/2 cup rice flour (for crunch)
1 tsp. turmeric powder
1 tsp. cumin seeds
1 tbsp. ginger-garlic paste
Salt to taste
Oil for deep frying
Chaat masala for garnish
Recipe:
Slit the chillies from top to the bottom while keeping the chilly intact. Now, remove the seeds and veins from inside. Keep aside.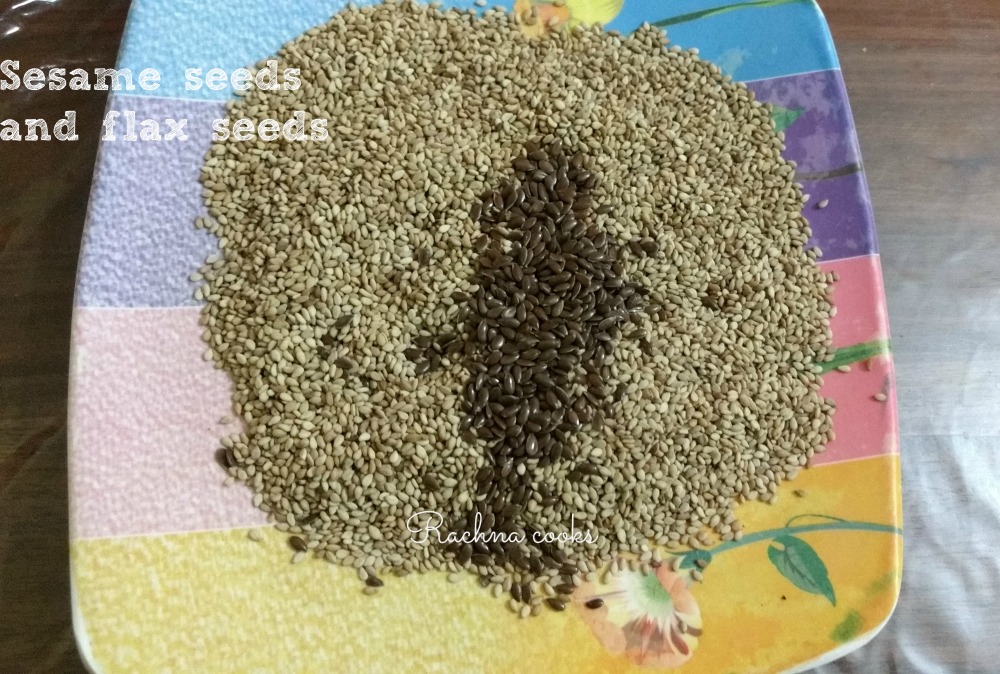 To make the filling, blend together dry roasted sesame and flax seeds. To this powder, add coriander powder, chilly powder, salt and add tamarind paste. Add a little water if it is too thick. The filling must be thick and not runny. Use this to fill each chilly well.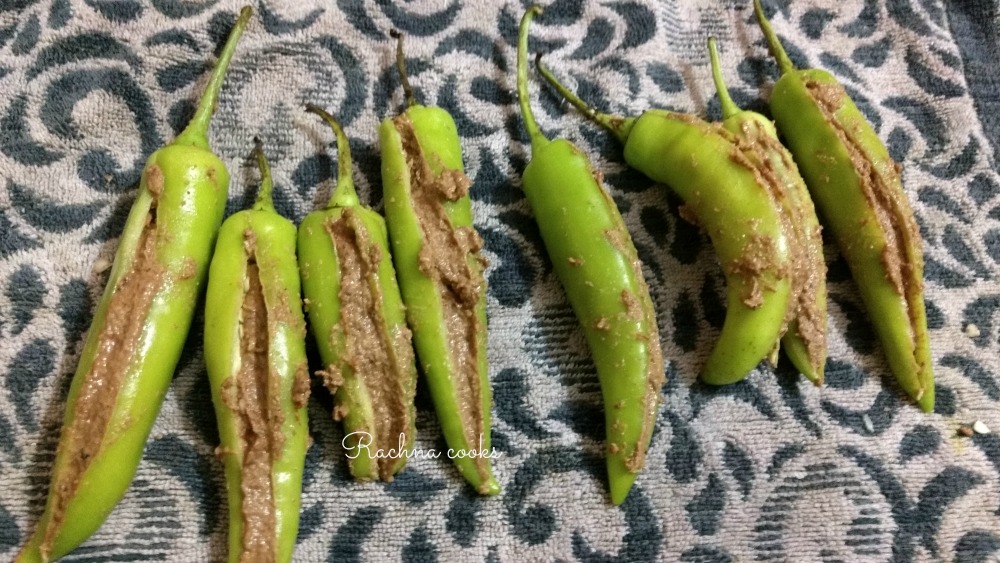 Now make the batter using the ingredients mentioned above. Mix them well to avoid any lumps. Add in water slowly till you have a thick batter. You want a batter that will coat the chilly. It should not be too runny.
To make the bhajiyas, heat half wok/kadhai sunflower or any other oil that you like for frying the bhajiyas. When hot, dip the filled chillies in the thick batter so that it coats the chillies evenly. Now put them in hot oil and deep fry till dark golden brown.
Take it out and sprinkle with chaat masala and serve hot with green chutney, ketchup or even guacamole. Enjoy this piping hot indulgence.